7 Habits for Highly Effective Skin
Dermatologists and experts these days are all about proper skincare! Maintaining flawless skin is not easy… it starts with scouring the right products, testing what's good for your skin type, figuring out which products suit your skin, investing money in the right products, and finally, ensuring that you consistently and dedicatedly apply these products!
We dream of having glowing, good skin all the time – but this dream comes at a huge cost. A cost of actually taking steps to ensure your skin feels healthy, fresh and rejuvenated all the time! So, how do some people ensure an excellent skincare routine?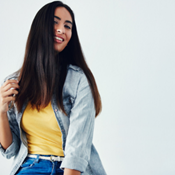 You must have heard of the book "7 Habits of Highly Effective People" but have you heard of 7 habits to get highly effective and successful skin?
Here goes:
Too many products, spoil the broth face
Cosmetics have become the new norm; if you don't use them, then you can't step out of the house. As we grow older, the use of face makeup and cosmetics becomes a prime part of our facial routine – application of so many products to our faces can be harmful, especially when you're not using products that have natural ingredients. Make sure you keep your product usage to a bare minimum and only use what works for you. Don't experiment too much altogether, it could lead to a face breakout. But if such a situation does happen, make sure you use a good aloe vera gel or gulab jal to cleanse out your face.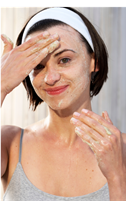 Exfoliating means getting rid of dead skin cells – do this a few times a week to constantly ensure that the dead skin cells on your face have given way and don't clog your layers. Ensure that you exfoliate not just your face but also your lips with a god lip scrub. Exfoliation also helps to remove tan, brighten the face, and generally remove acne, scars, dirt, oil and sweat.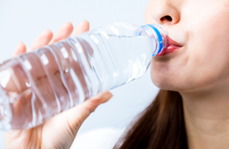 Hydrating your skin means giving it the care it needs. With the daily lives we lead, it's important to keep the skin looking fresh and juicy. The one way you can ensure that is to top off your skincare regime with a good night cream or skin hydrating moisturizer. Needless to say, hydrate internally too – don't forget to drink gallons of water daily to keep your insides detoxed.
Damsel no longer in dis-tress
That's right – avoid looking like a helpless princess by ensuring that your tresses are well taken care of. Use a good onion oil, or a cold pressed coconut oil, at least a couple times a week to give your hair the nourishment it needs. Mask your hair with the oil, leave it on overnight, and then wash it off with a good onion shampoo + conditioner for optimum results. Your hair is going to look like it's got a salon blowout each day you wake up – and the best part is it's all natural.
Some of you may say, you can't help but be exposed to heat! Then what? Does using a sunscreen help? Honestly, no. You need to nourish your skin burns and sunburns by healing your skin if it has been exposed to strong heat. Use a good aloe vera gel for your face and a good lip balm for your lips to ensure that sunburnt face and lip skin has been well taken care of. Avoid chapping, cracking and soreness by taking good care of any kind of bodily heat exposure.
It's irresistible to touch one's face isn't it? Remember that your hands are usually oily and dirty and contain bacteria and other forms of germs. So, there can never really be anything good that comes out of touching your face! Make sure you keep your hands far away from your face at all times… and once a week use a good mud pack that has herbal properties to cleanse your facial skin. A mud pack can also help to tighten your skin, exfoliate it, remove excess oil and increase skin flexibility.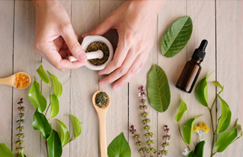 The reason natural products are preferred is because they contain raw and organic ingredients which can only assist in nourishing a person's skin and health – and give lasting benefits without any side effects. Using ayurvedic products has been a long surviving tradition, especially in India. We all know the great benefits natural products like essential oils, extracts and plants have on our skin, and how beneficial they are. To have a highly effective skincare routine, make sure you always go all natural – pick a brand like Alphavedic to get your skincare kitty in place.