An Odd Opportunity to Help my Hair – An Ode to Onion Shampoo.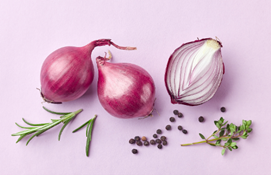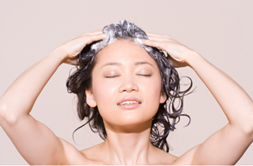 My name is Val and I am 28 years old. Days are long – and my commute makes it seem longer. My routine starts when I walk out of the house at 8:30 in the morning to get to work – but it's not that easy. Half the days I don't even have time to set my hair, and run out of the house with my hair all over the place.
Before I get to meet my colleagues at work, my hair ends up meeting the polluted Bombay environment. I use an auto rickshaw to get to the office, and my hair has a wonderful time flying around and mixing with pollutants.
By the time I get to work, people look at me wondering if I even showered! There are days when my own mother has asked me how long it's been since I got a haircut or did something about my horrible, thinning, flaking hair!
Thanks hair. Exasperated enough, you're the reason I was just about hit "Add to cart" on a t-shirt online which read "Bad Hair Days Only!" – but magically enough, there was a popup on my browser.
The popup had the image of a girl with flowers in her hair, looking unabashedly worry free, clutching a bottle of what appeared to be a magic potion. I was intrigued. I clicked the website.
Alphavedic… a red carpet of beauty and confidence awaited me.
I was whisked to the Onion Shampoo + natural conditioner product page and hope started flickering in my eyes! The onion shampoo + conditioner (rolled into one) actually cost less than that Bad Hair Days t-shirt I was about to purchase!
Let's see what the fuss is about, I thought.
I got it delivered within 3 days, and immediately ran to apply it. I started by thoroughly wetting my hair, and then lathering a palm sized portion of the Alphavedic onion shampoo + conditioner, and massaged it gently into my scalp. Working my roots first, I then went along the length of my hair, and ensured that my hair was well mopped up. Finally, after letting the shampoo work its magic, I rinsed it all out with lukewarm water.
I carried this exercise on at least 3 times a week – and today, after having used the Alphavedic onion shampoo + conditioner for a couple of months, I can easily say it has helped my limp and weak looking hair look so good! My friends keep asking if I'm getting some salon treatment done and keep asking what the secret to my sudden hair growth is; It makes me feel more confident at work and I feel more beautiful when I go out and meet people!
According to me having good hair not only does your roots and scalp wonders, but your entire personality ends up shining too! I don't have to wear any makeup or even put on a very good outfit to feel good – if my hair is feeling shiny, voluminous and has been given enough nutrients, I automatically feel like I can conquer anything life throws my way!
Alphavedic onion shampoo + conditioner is a 100% recommendation to all of you, regardless of your gender. Your hair is bound to feel light, grow stronger, smell better, and if you have issues of dandruff or itching, these will be taken care of too!
I am no longer afraid to step out – thanks to Alphavedic, making my hear feel like a leader when it comes to beauty and confidence!