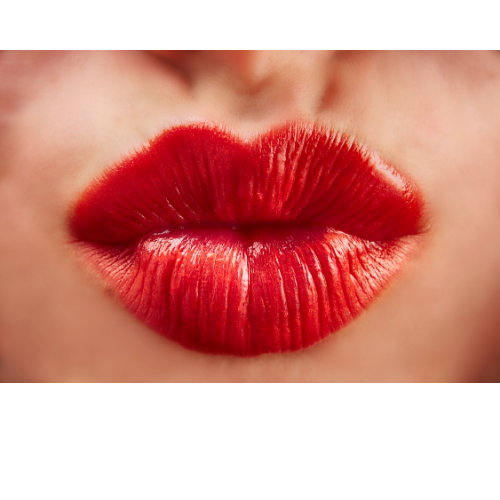 It's taken you years to perfect your angle, your smile and your pout to look good in every photograph, and yet, there are some people who just photograph so well! It's not their clothes or their surroundings – it's just their face! Ever wondered how they get that perfect smile or pout?
Did you know, they probably spend hours exfoliating their lips to get to that striking smile that beams out and puts a camera lens to shame! Who knew there was so much that went behind keeping lips looking good? Ever been on a zoom call and wondered why your lips look so dry and chapped? It's because your lips aren't receiving the moisture and nutrients they require! Application of a chap stick or lipstick will probably just help to temporarily treat your lips, but what to do to keep them fresh for life?
Exfoliating the skin and the lips is akin to cleaning your room from time to time – how light and great does that make you feel?
Exfoliating means removing the dead skin cells. Properly exfoliated lips have the ability to better absorb moisture and protectants, thus giving the lips a full, fetching feeling. Scrubbing lips with a lip scrub mechanically removes dead skin cells to give your lips a hydrated base that can make balms, glosses and lipsticks work their coloured charm on your lips better.
Lip scrubs contain a variety of vitamins and natural ingredients like sunflower oil, jojoba oil, olive oil, almond oil and exfoliants. The oils help to retain moisture, while the exfoliants help in buffing the dead and flaky skin away.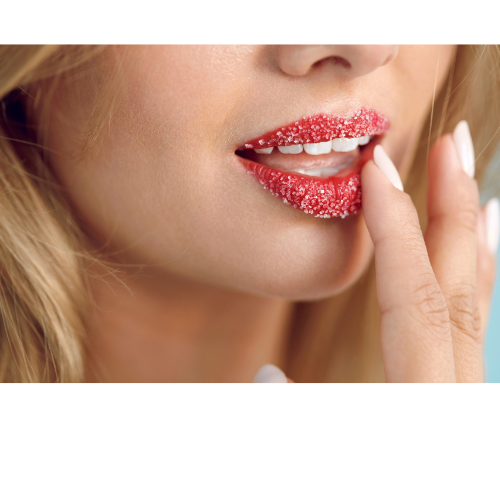 So, what makes Alphavedic's lip scrubs different?
Alphavedic's lip scrubs provide you with both scrubbing and conditioning benefits! Our range of lip scrubs are made of raw and natural protectants that:
Polish the skin,
Lighten discoloration,
Exfoliate dry skin flakes, and
Deeply hydrate the lips.
Alphavedic's coffee lip scrub –
Are you someone who can't go a day without coffee? Imagine if you could feel the taste of coffee consistently on your lips! With Alphavedic's coffee lip scrub you'll be feeling a latte like your best self! Alphavedic's coffee lip scrub contains coffee extracts (arabica) and coffee essential oils which contain anti-inflammatory and antioxidant properties smoothen out your lips and perfect your pout.
Did you know that coffee oil contains fatty acids? These fatty acids help to rejuvenate the thin layers of skin on the lips – making dry lips softer and moister and giving them a smooth, plump and full feeling – all while giving you a little taste and kick of caffeine!
Love warm seasons, bright colours and everything floral? Do you live for summer and are someone who literally stops to smell the roses? Imagine having the fresh smell of spring on your lips all the time! Alphavedic's rose lip scrub has a fruity summer feel equipped with rose extracts and rose essential oils to heal and soothe your lips, adding wonders to your natural beauty. It also contains a perfect solution of organic beeswax, shea butter, sunflower oil and cocoa seed butter – the perfect ingredients for adding to the lips' elasticity, shine and nourishment.
A symbol of purity, beauty and freshness, the rose is your personal daily reminder that you are beautiful. Alphavedic's rose lip scrub gives you that confidence of showing the world a bright smile through your firm skinned, healed and supple lips!
Keep your smile glowing and pout pretty at all times! Take your perfect pick of Alphavedic's lip scrub… or better yet, make a friend smile brighter by gifting them a lip scrub today!