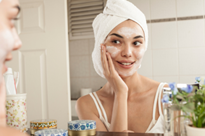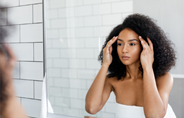 According to the world's top dermatologists, the #1 reason for skin breakouts and bad skin is not adhering to the basics of skincare!
When asked:
67% women said they find skincare very intimidating and overwhelming to undertake daily.
32% women said they don't undertake a proper skincare routine because they find investing in skincare too expensive for a daily affair.
48% women have gone on to say that it doesn't matter that they don't have a skincare routine because they aren't into social media, or photographs!
If you're reading this, you know that these are all excuses. Your skin is probably feeling healthy and fresh today, but even you are aware that with growing levels of pollution, dust and bacteria in the air, it is becoming increasingly difficult to maintain good skin!
Besides, skincare isn't just for beauty bloggers and influencers! Doesn't have great skin make you feel a hundred times more confident? Skin breakouts are natural, no doubt. But imagine taking care of your skin with ease, natural ingredients and energy that doesn't come at a huge cost?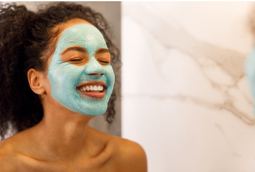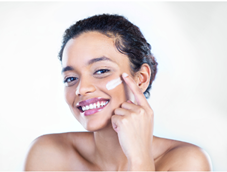 Wouldn't you want fresh and healthy skin ten years down the line? It's time to be skin care-ful!
What if Alphavedic gave you a solution to all of that?
At Alphavedic, we believe in the power of using natural, raw and organic ingredients to boost skin health and immunity. This belief has powered us to put together and produce excellent products that can help you care for your skin without pinching a hole in your pockets.
3 of our top products that can help you boost your skin's health today are:
A quintessential ayurvedic liquid extract of the rose flower, Alphavedic's gulab jal promises to transform your skin with its antiseptic and antibacterial properties. Think of it as an elixir to your beauty regime! Daily application of gulab jal has been proven to improve the skin's natural texture, balance pH levels, reduce oiliness, tighten pores, reduce redness and even enhance your mood!
Heal and detox – two words synonymous with aloe vera. We all know aloe vera for its anti-inflammatory and cleansing properties, but do we know that it also helps to moisturize the skin and fight aging? Soothe sunburns, heal wounds, lighten blemishes – all with Alphavedic's natural aloe vera gel. Dark circles and skin puffiness? Woke up with acne? Gone in a jiffy – gently lather Alphavedic's aloe vera gel onto your skin and keep it feeling hydrated, clean and young.
Want a solution to better hydration, deep skin nourishment and a good moisturizer? Alphavedic's natural skin lotion is a non-greasy option that will support your skin and keep it feeling fresh. It contains a therapeutic pure lavender water which calms the skin and rejuvenates it when used consistently. Keep your skin not just soft and nourished, but also looking lustrous and smelling like a bed of daises lavender flowers!