Why is Onion Oil suddenly trending?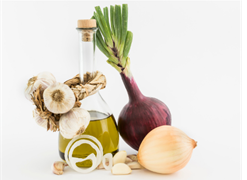 Did you know onions are great for a lot more than just adding wholesome flavour to food?
Onions contains antibacterial and antifungal properties.
So, how does that make this underground vegetable an underdog when it comes to your skincare routine?
It keeps hair loss at bay.
For real?
Yes!
Onion oil extract has been proven to boost hair growth, and prevent hair fall, when used dedicatedly and consistently. Onion juice is one of the best known ayurvedic solutions to optimizing hair growth because the onion juice extract gives the hair the nourishment it needs to enhance the production of certain enzymes that treat the scalp and prevent not just hair fall, but also prevent hair breakage, split ends and thinning.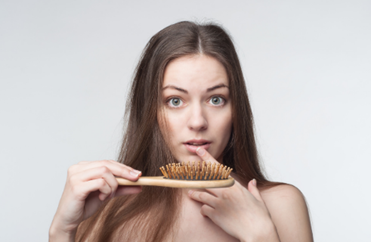 Of the number of reasons this ayurvedic solution is popular for, the top reasons to use onion oilare:
Hair becomes more voluminous,
Maintain a balance in pH levels,
Prevent premature greying,
Ensure your hair remains well nourished,
Improve quality of hair follicles,
Prevents dryness and controls frizz.
How does onion hair oil achieve this?
By regular use of course! Consistent usage of onion hair oil on your scalp improves blood circulation, giving rise to thicker and stronger hair growth. Remember we talked about how onion oil has antibacterial properties? Promoting better hair regrowth also means keeping the scalp clean – bid adieu to bacterial infection or dandruff on your crown or scalp!
What does the Alphavedic onion oil contain and how does it benefit you?
Primarily, Alphavedic's onion oilcontains an optimum mix of natural ingredients that mask and protect your hair from breaking bad.
It contains:
Sulphur – minimizes hair thinning and breakage
Nutrients – nourish the scalp and hair follicles
Potent antioxidants – reverse premature greying
Wait a minute… that's what every other onion oil contains. What's different about Alphavedic?

Over and above the regular benefits of onion juice extract and its nutrients, Alphavedic's onion oil should be your go to hair oil because it also contains:
Sandalwood oil – assisting in stimulating hair growth
Bhringraj oil – restoring your hair's natural texture
Jojoba Oil – rich in vitamins B, C & E and metals like copper and zinc, improving hair vitality
Coconut oil – deep moisturizing and accelerating hair growth
In other words, Alphavedic's proprietary onion oil will give you the benefits of onion juice extract while giving you dual benefits of using the finest mix of other oils – in a single drop. This makes Alphavedic's onion oil a wonderful hair conditioner which helps to restore the shine in your hair, while also ensuring your hair remains hearty and healthy.
You're just one click away from better, healthier hair. Feel shinier today!